Year 2
Welcome to Year Two's NEW Morden Mount Blog Page.
Here we will publish all the amazing things that your child does in school.
You can also visit and follow our NEW twitter feed.
2018 - 2019
g kodre (gkodre) on: 2018 - 2019
Year 2 went to The Tower of London on Wednesday 6th February. We had a fantastic day! We took the train from Lewisham to London Bridge and walked across Tower Bridge to the Tower of London. We saw the crown jewels with the Queen's Coronation Crown which has the largest diamond in the world!
We enjoyed a workshop all about the Great Fire of London in the White Tower. Did you know that the White Tower is over 1000 years old? The Great Fire of London didn't burn the Tower so we could enjoy seeing it today. Inside the White Tower we saw lots of armour and weapons. 2DE even saw a dragon made from weapons on the top floor.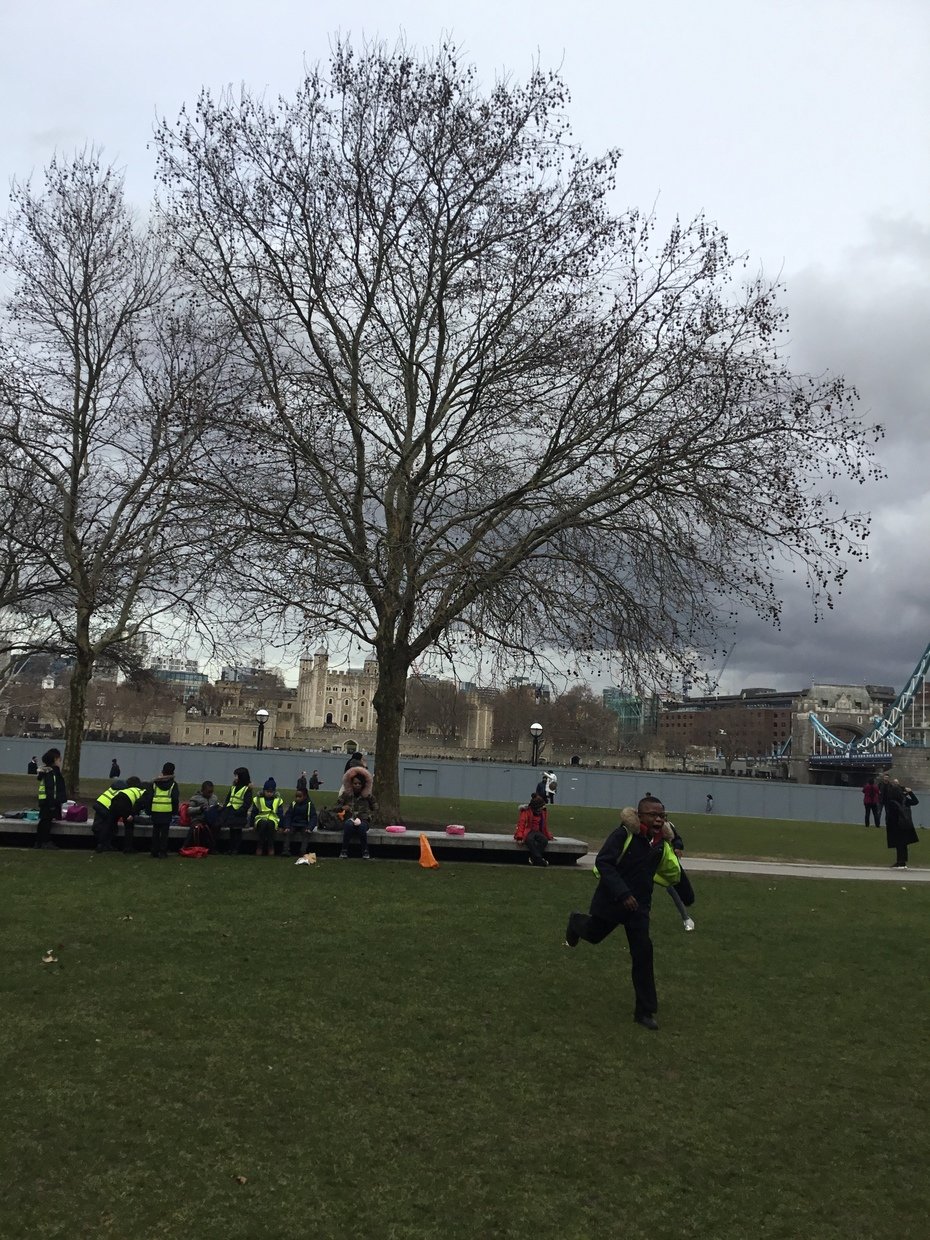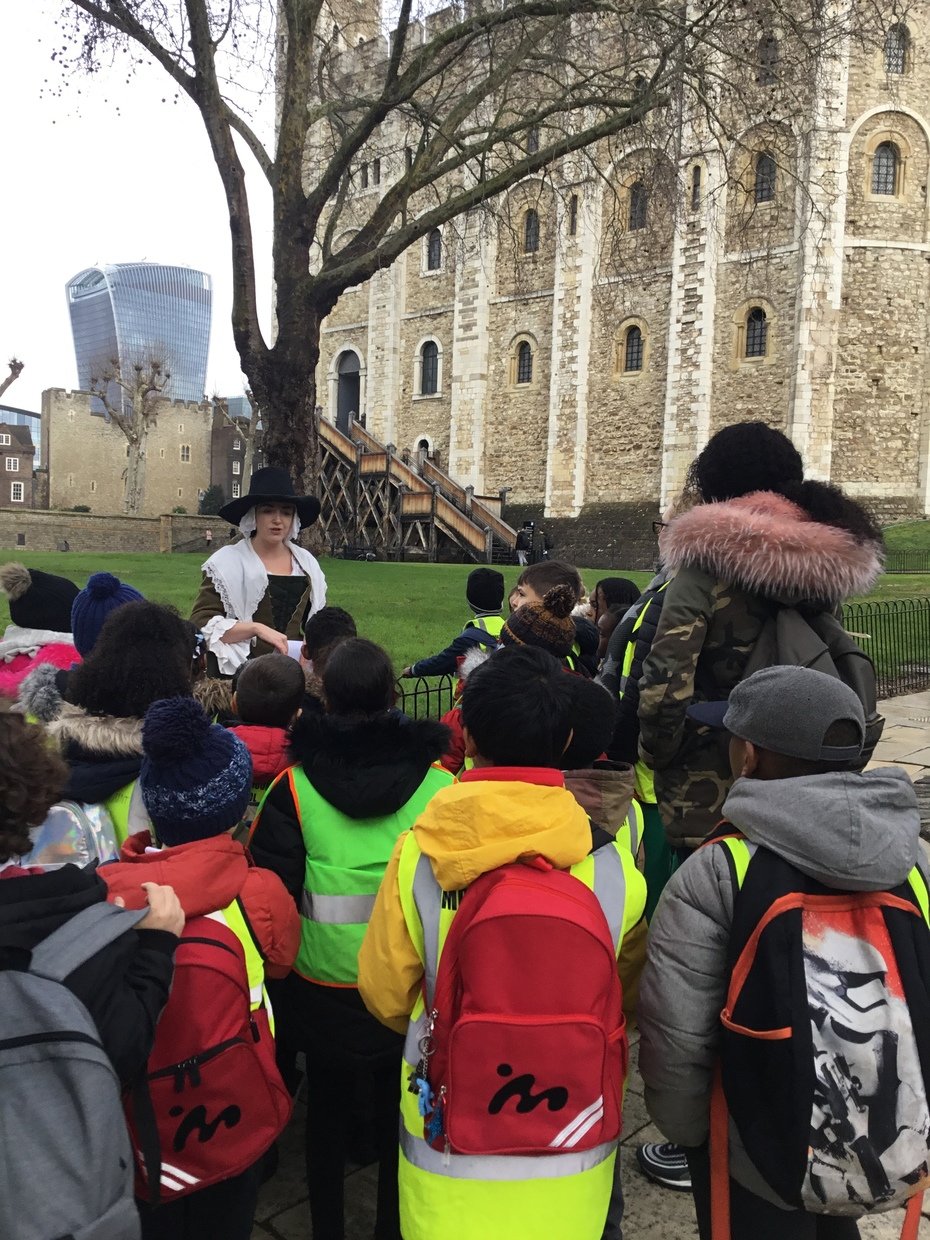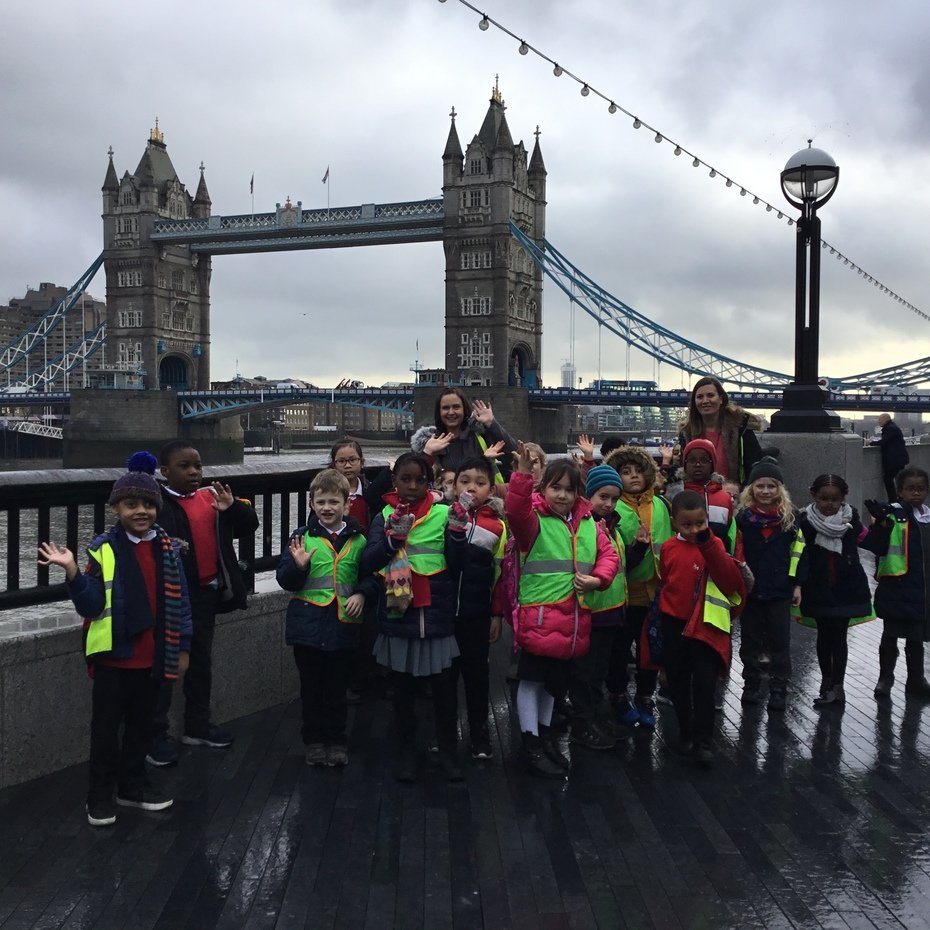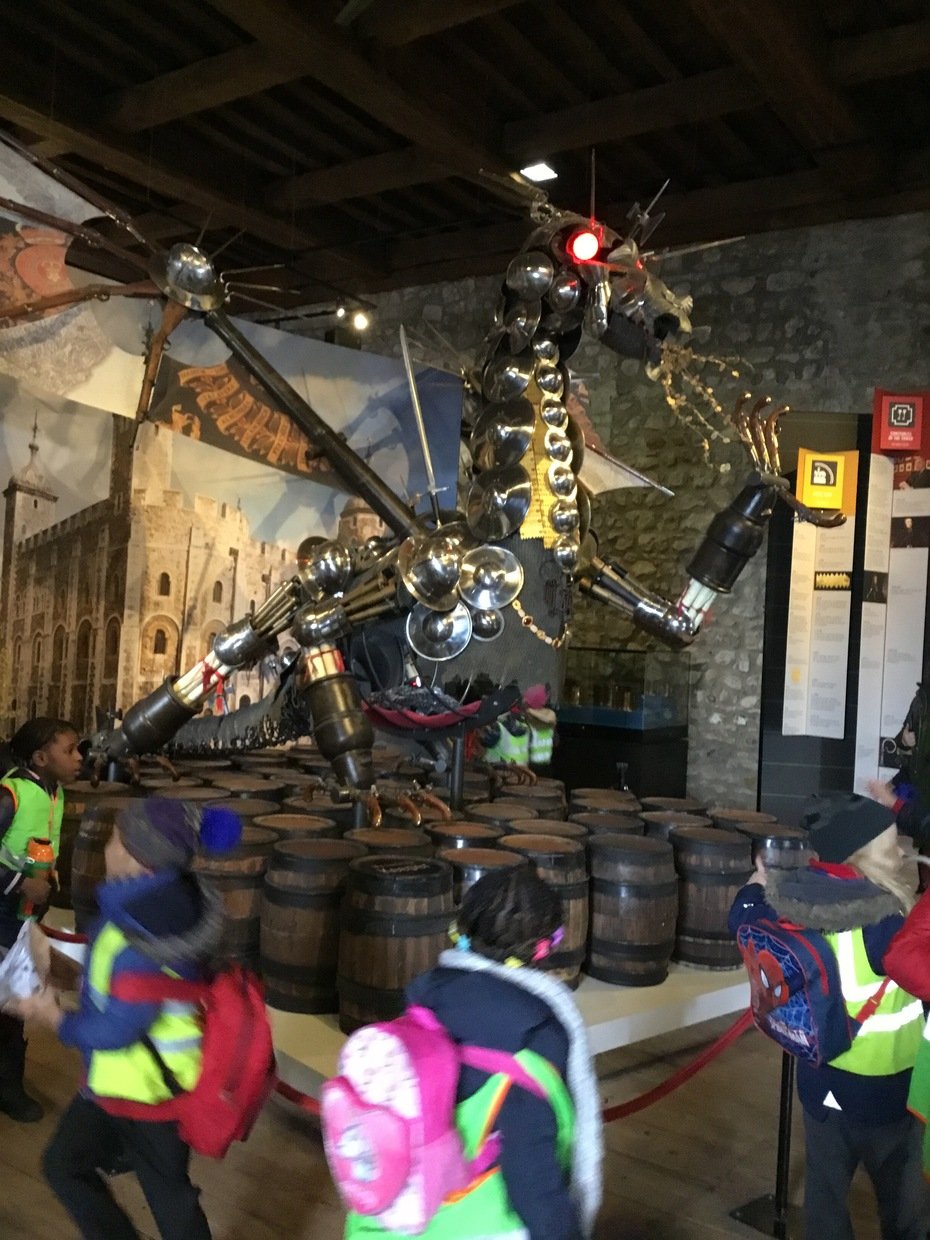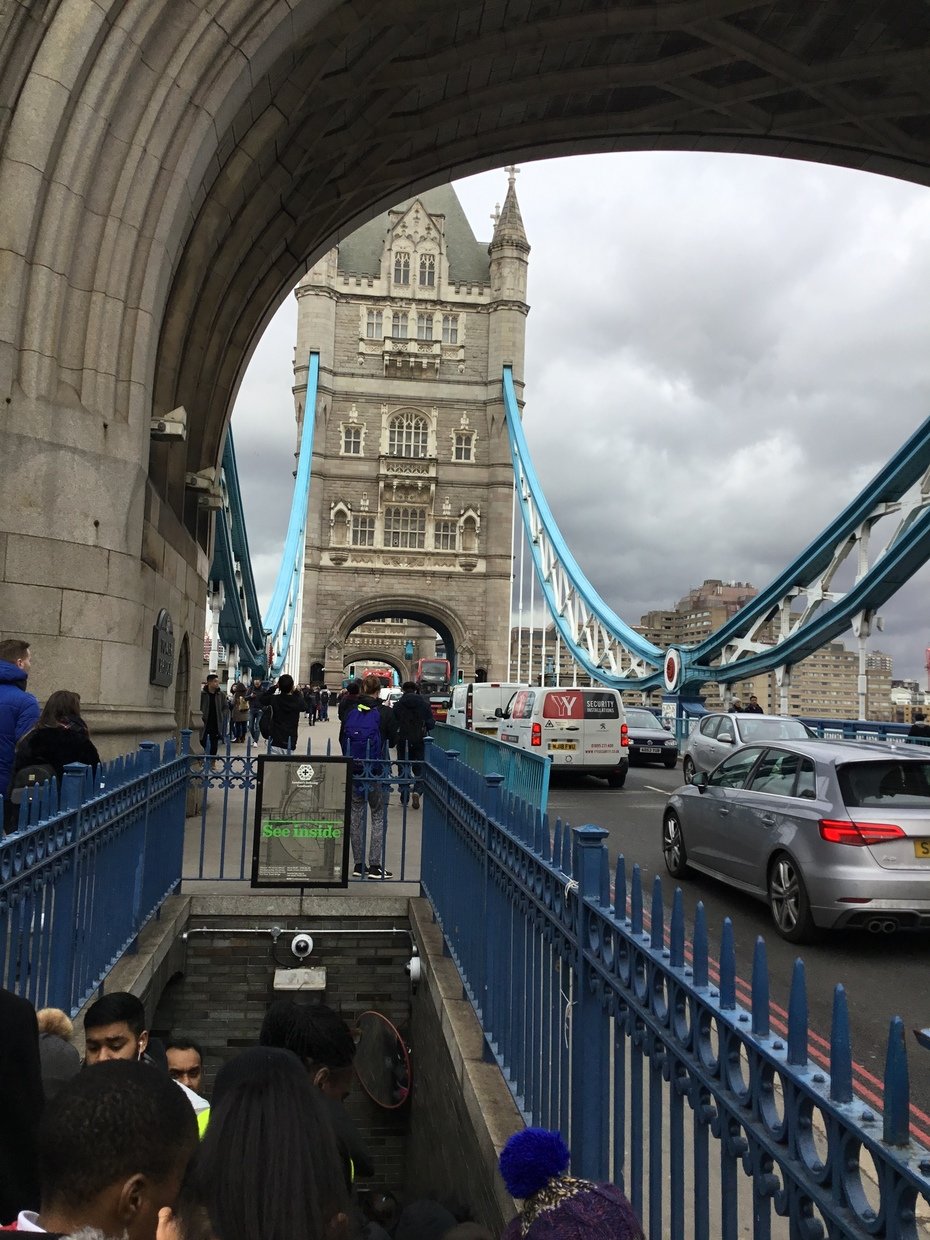 ---
g kodre (gkodre) on: 2018 - 2019
Year Two's have been reading the story 'The Highway Rat' by Julia Robertson. We read the story, discussed the actions of the main characters and even learnt a song!. On Monday 8th Year Two went to see the concert ' The Highway Rat' performed by the London Philharmonic Orchestra. The children were speechless when they saw the concert hall and couldn't believe their ears when the musicians begin to play their shiny instruments. We had a great day. Afterwards, we ate our delicious lunch, played in the park near the London Eye and saw many famous buildings in London.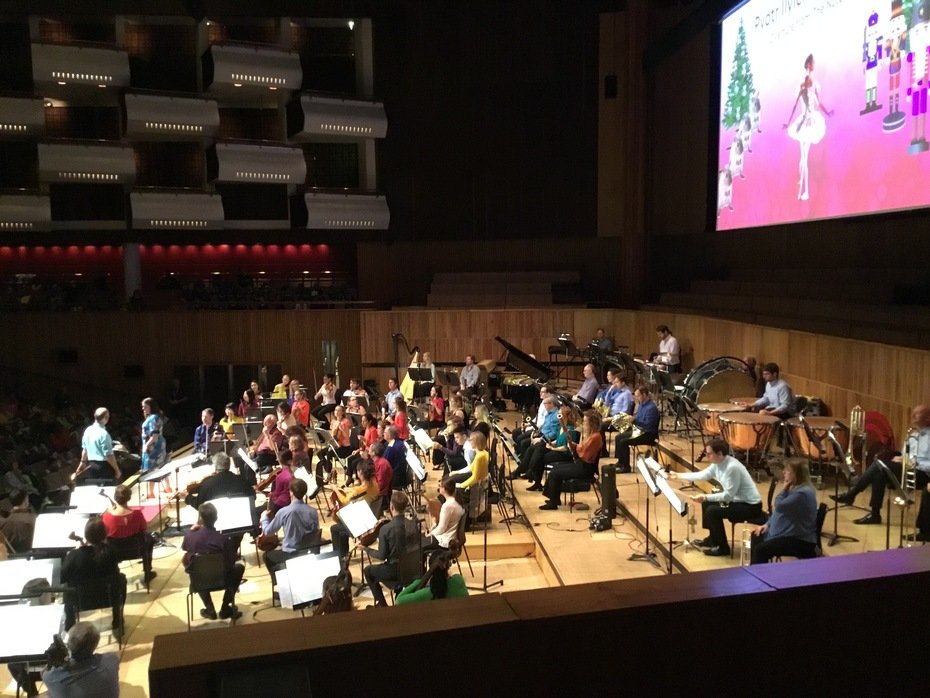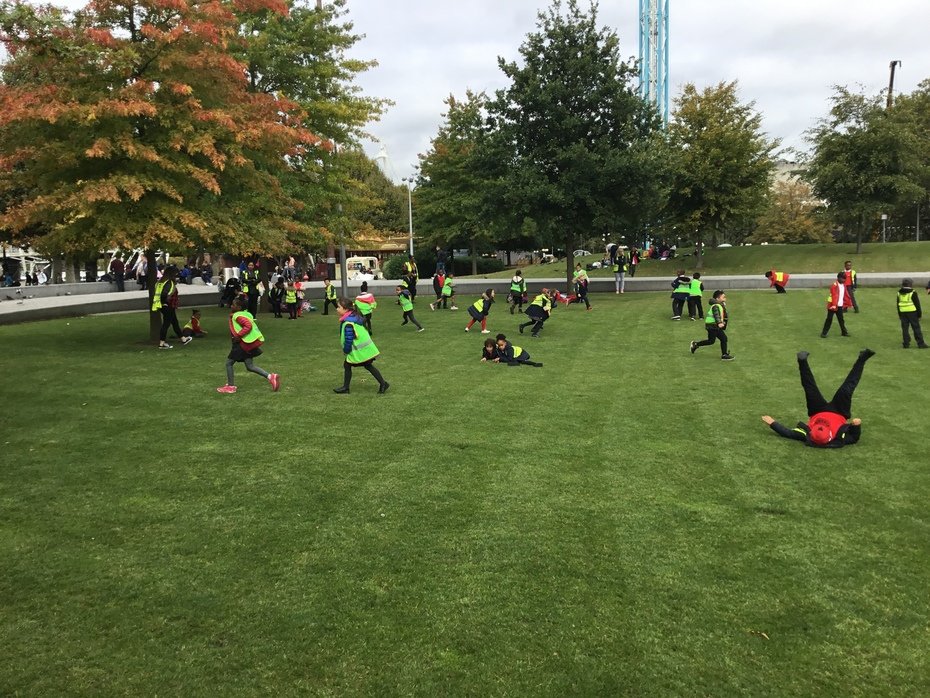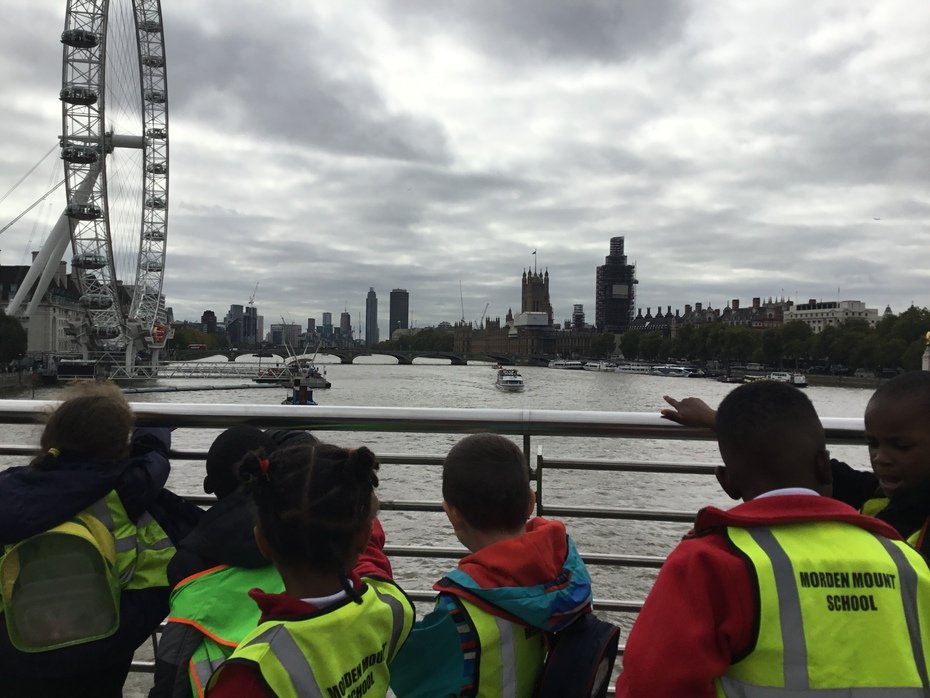 ---
KS1 Sports day
g kodre (gkodre) on: KS1 Sports day
We had an amazing sports day on Wednesday, 4. 7. 2018. We took part in lots of activities that included egg on a spoon race and jumping over the hurdles. We showed great athletic skills and a lot of team spirit! We all tried our best!!!
Well done Everybody!!!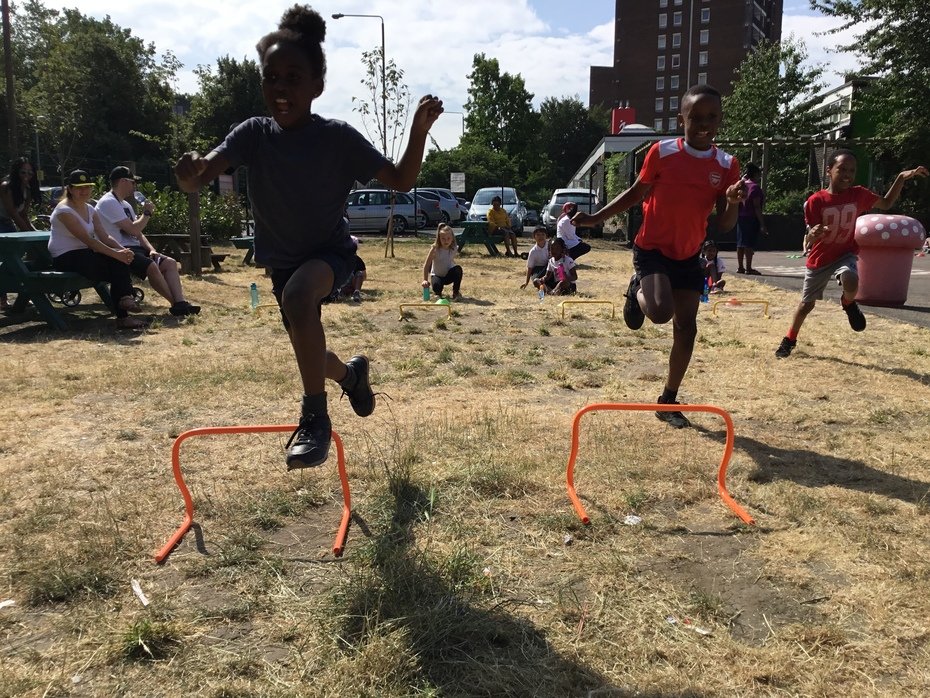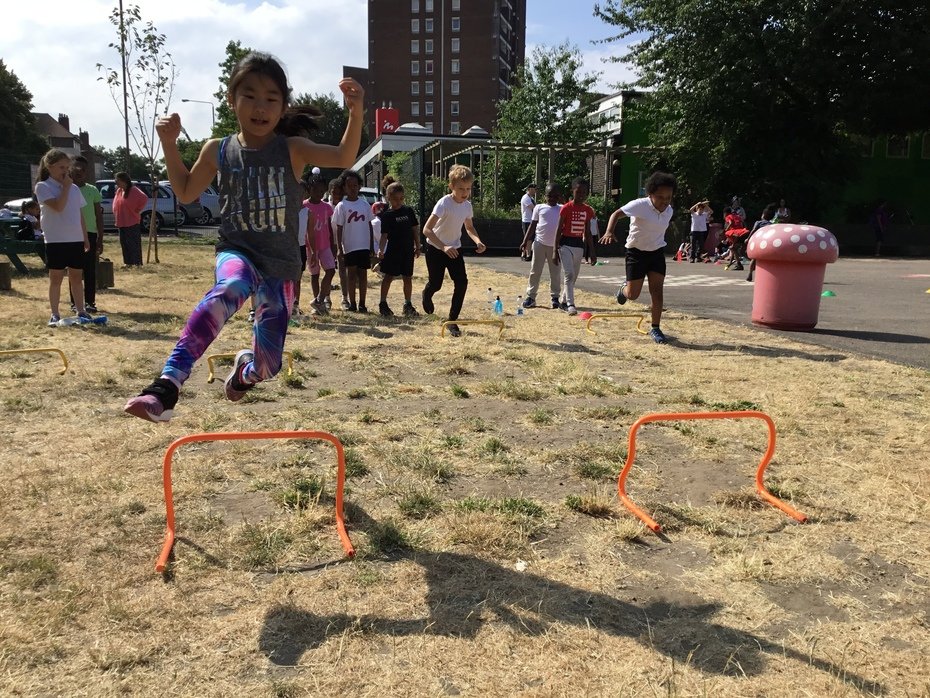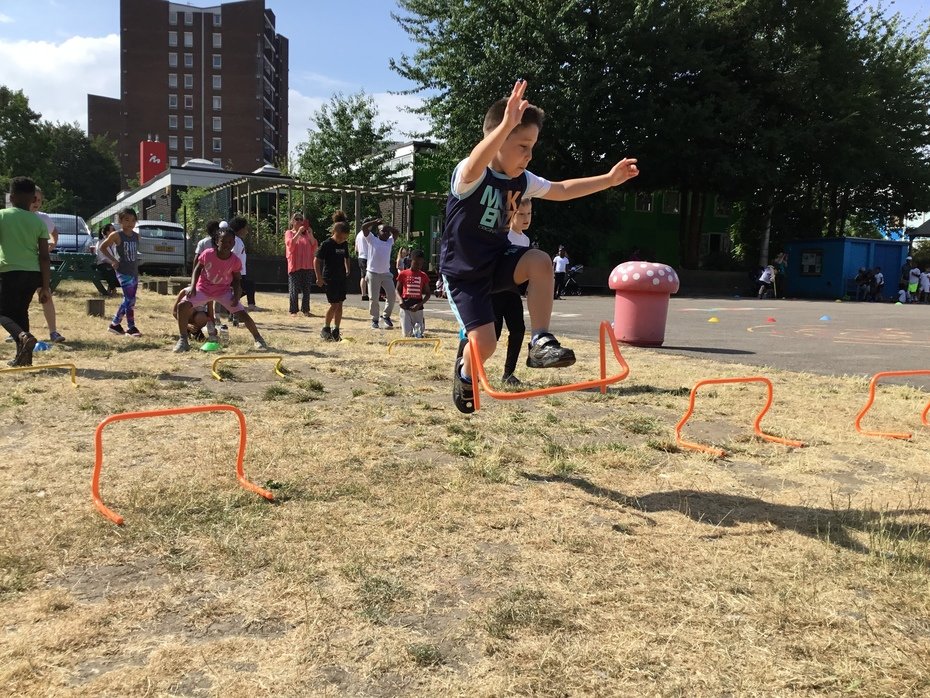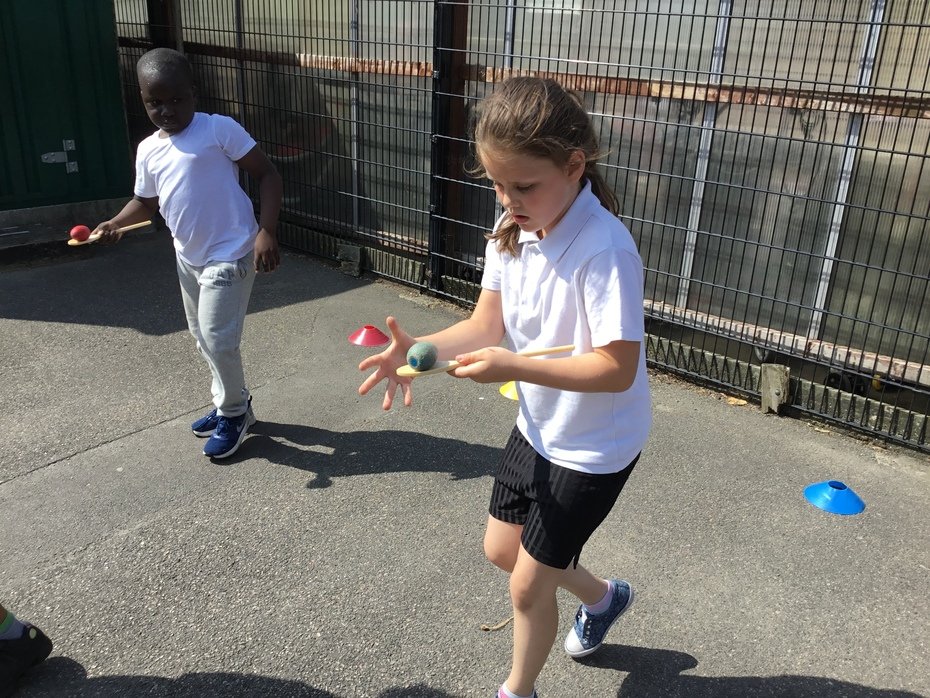 ---
Year 2 Trip
g kodre (gkodre) on: Year 2 Trip
On Wednesday 27th of June, Year 2 went to visit The National Gallery, London (next to Trafalgar Square). We were observing the amazing paintings from various artists. We chose our favourite paintings and tried to draw them. We thought about the characters in the paintings and what they were doing.
Did you know that you can see famous paintings by Da Vinci, Picasso, Matisse, Van Gogh and many more? The visit to National Gallery is absolutely free of charge! It is a great idea for a weekend trip!!!
We found a famous still life painting 'Sunflowers' by Van Gogh which we were talking about during our art lessons. There were also some paintings by Van Gogh that we saw for the first time.
Afterwards, we had a delicious lunch and a long play time in St. James Park very close to Buckingham Palace.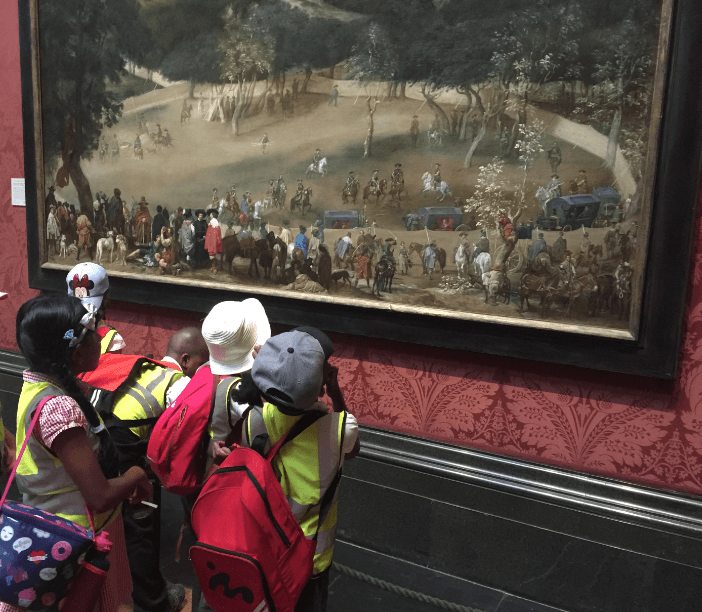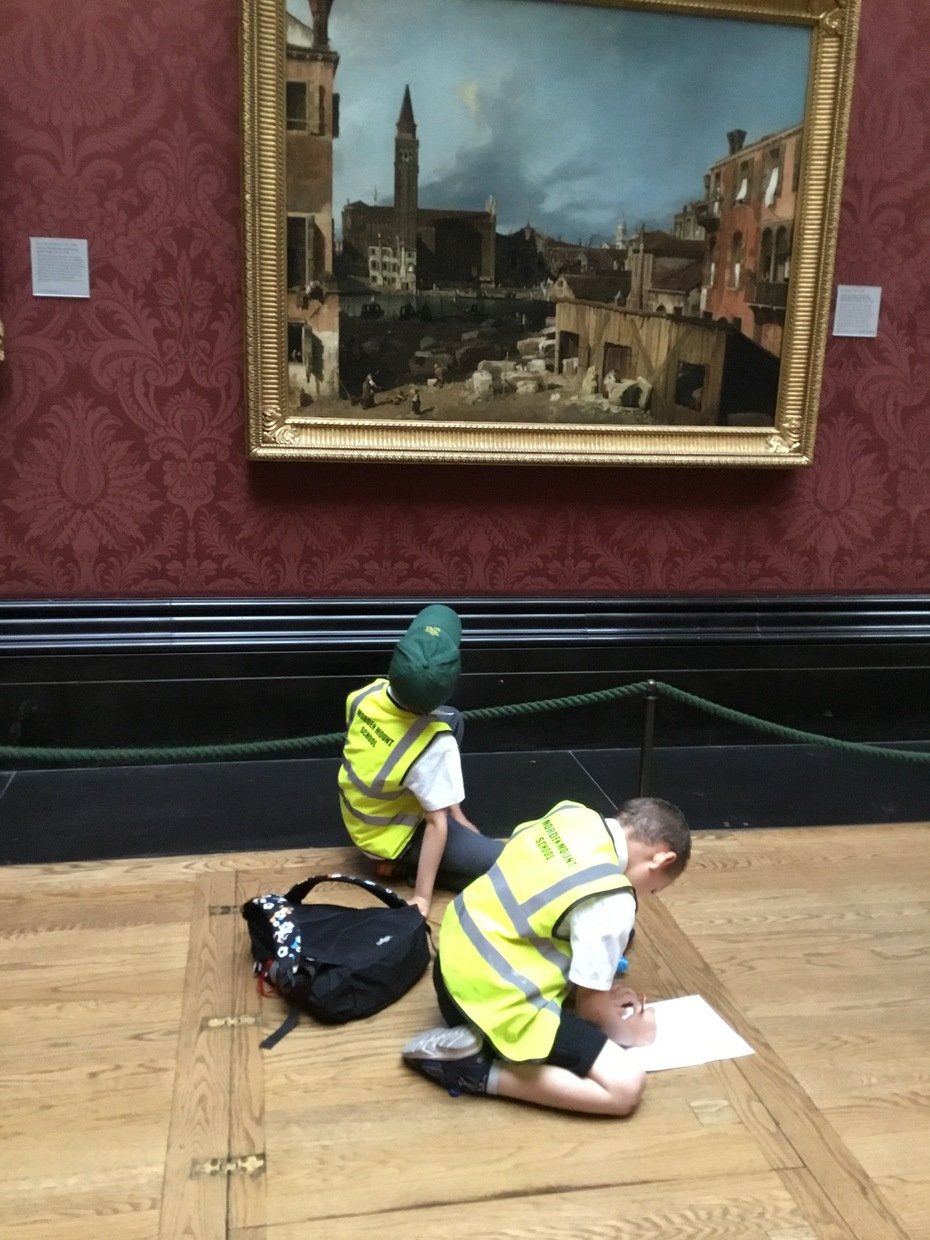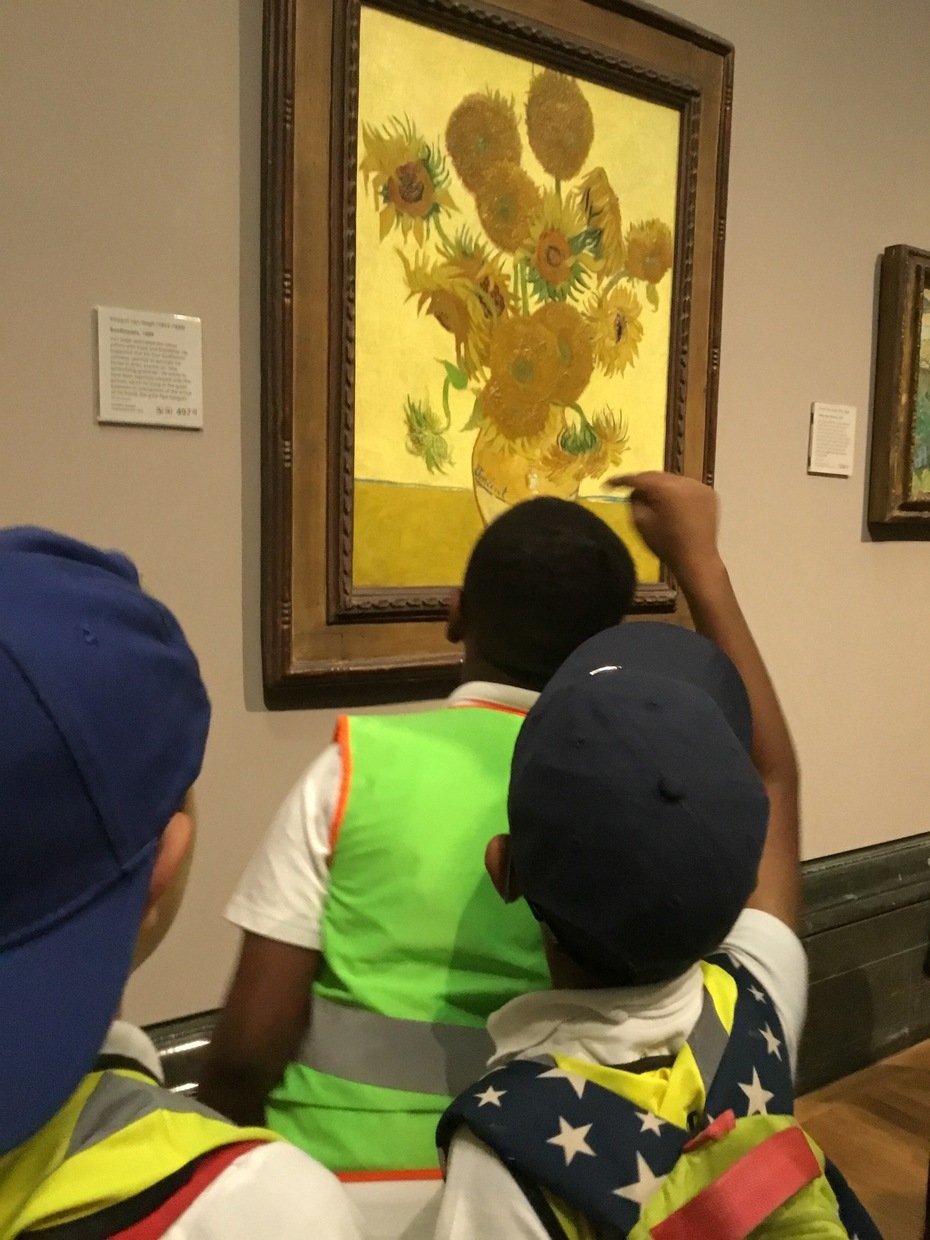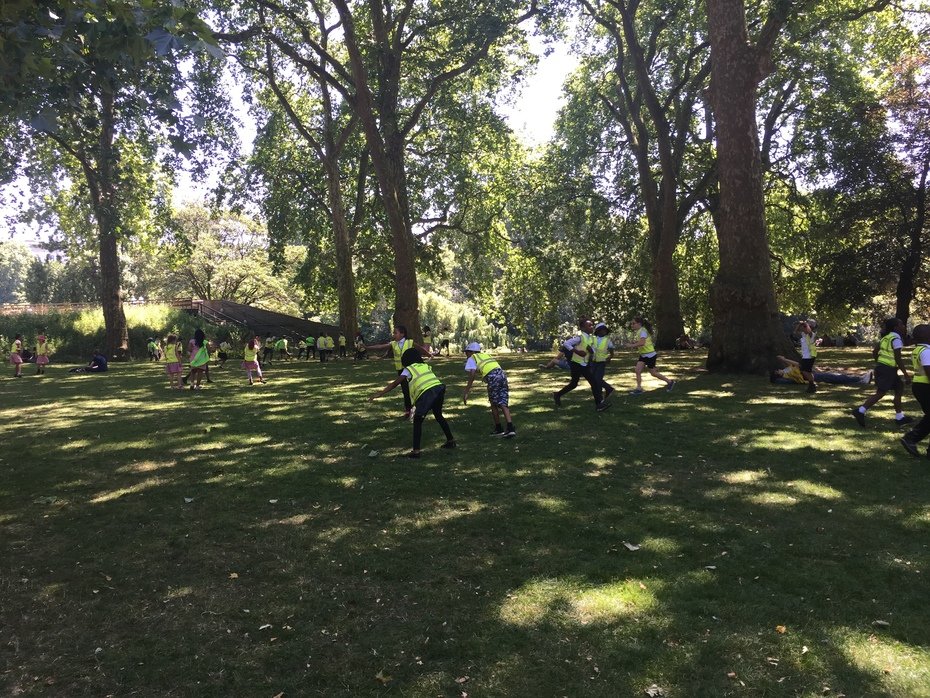 Some Children said it was the BEST TRIP EVER!!! And we agree!
---
Baking in Year 2
g kodre (gkodre) on: Baking in Year 2
On Monday 25th May Children had a chance to make soda bread linked to our story 'The Lighthouse keeper lunch'.
We carefully followed the recipe and mixed all the ingredients together. We baked them in the oven and brought them home to eat.
They were Delicious!!!! Some children have even made them at home.
Well done YEAR 2!!!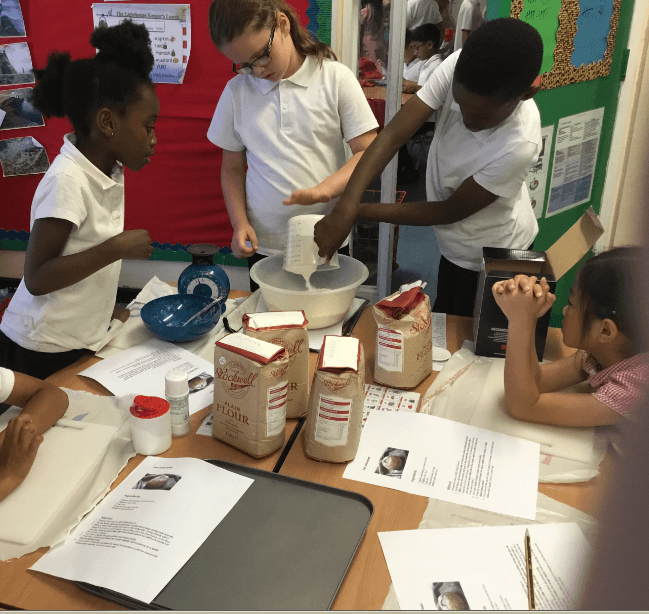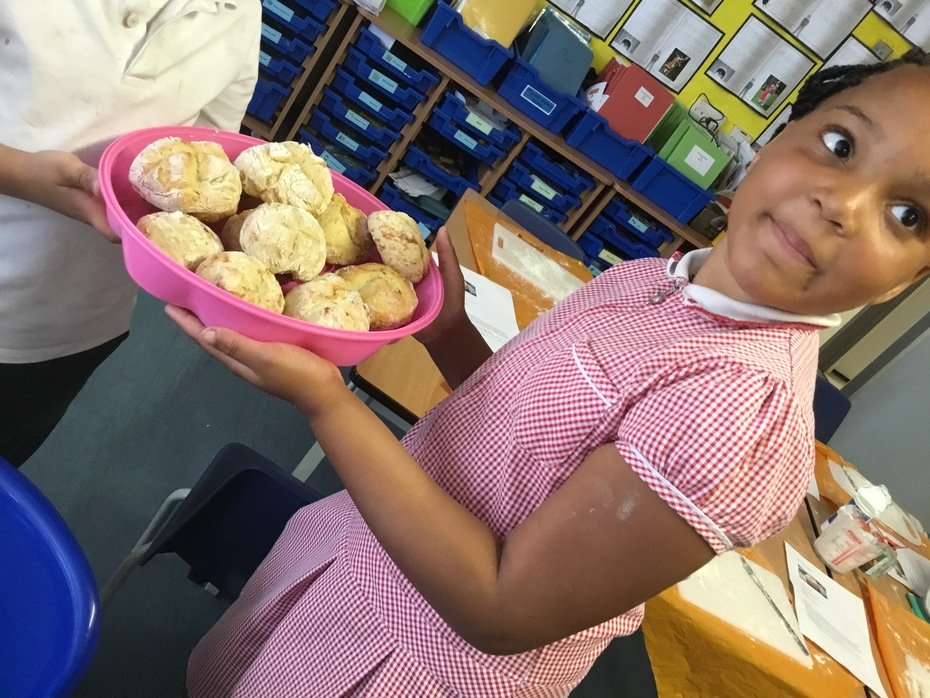 ---
Best Snorgh's Adventure
g kodre (gkodre) on: Best Snorgh's Adventure
On 15th June, Children in 2GK were writing a creative story about the Snorgh's next adventure with his new friend Sailor. As I promised I am posting 'The Snorgh's next adventure'. This time I picked Nathan's writing.
Well Done Nathan!!!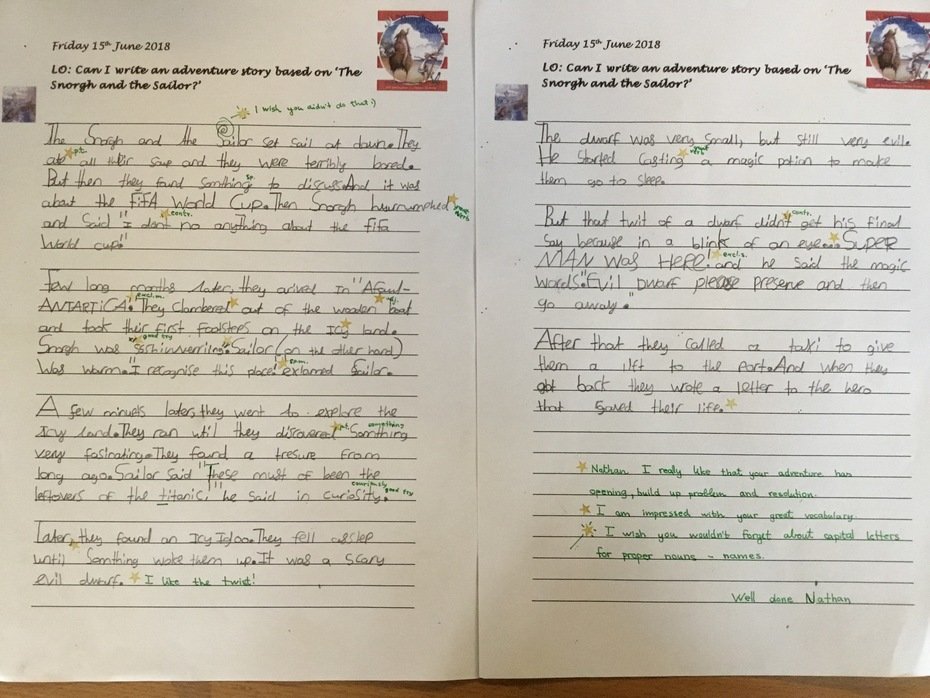 ---
Paper boats in Brookmill park
g kodre (gkodre) on: Paper boats in Brookmill park
Year two is reading a story about a lonely creature called 'The Snorgh' that was happy all by himself until he met a Sailor. The Sailor told him all about adventures that he had, but didn't reveal the ending of the story and forced 'The Snorgh' to go on his adventures as well.
We also decided to go on an adventure. To do so we needed to build a boat. We built it from a single piece of paper using the ancient Japanese technique of folding paper without cutting - origami. It was tricky but we did it.
Then we went on a short walk to Brookmill Park where everyone had an opportunity to send their boats on an adventure. Mr Kodre was standing in the water ready to catch all the boats so we didn't litter. Can you make your own boat at home?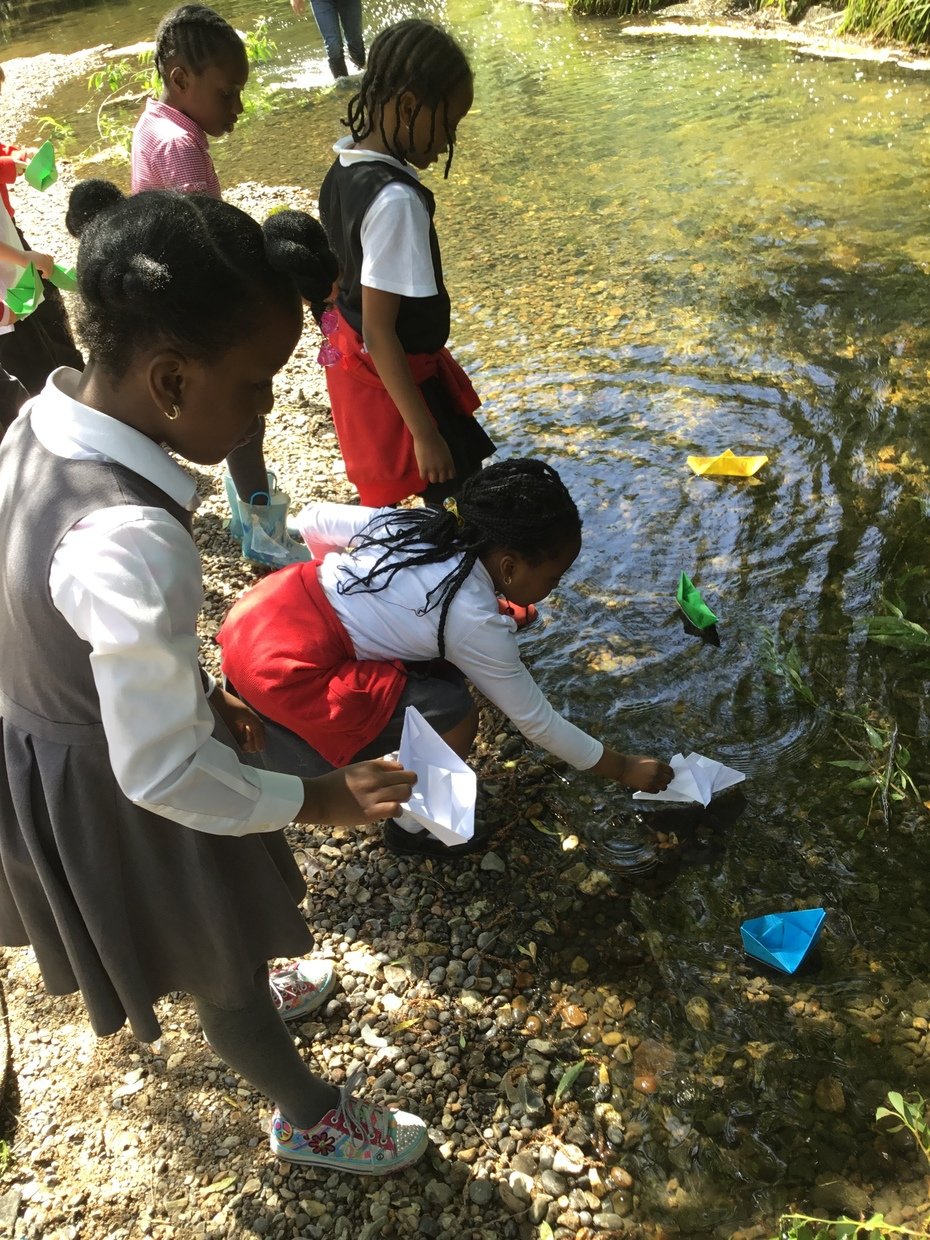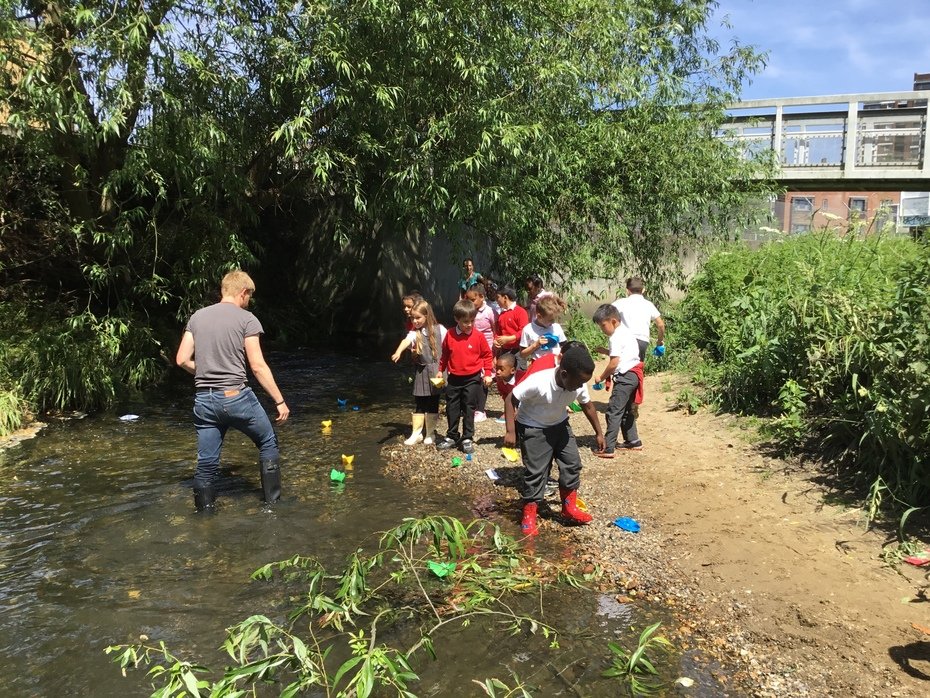 It was a great adventure!!!
---
Sunflowers and Vincent Van Gogh
g kodre (gkodre) on: Sunflowers and Vincent Van Gogh
At the beginning of the summer term children in year 2 planted a sunflower seed. After a few weeks we could already spot the changes in our recycled plastic pots. We have been writing a sunflower diary. We have been observing the growth of our sunflowers by measuring them and counting the number of leaves. Some of them are already taller than 10 centimeters and have up to 8 leaves. We all hope that we will see some petals soon.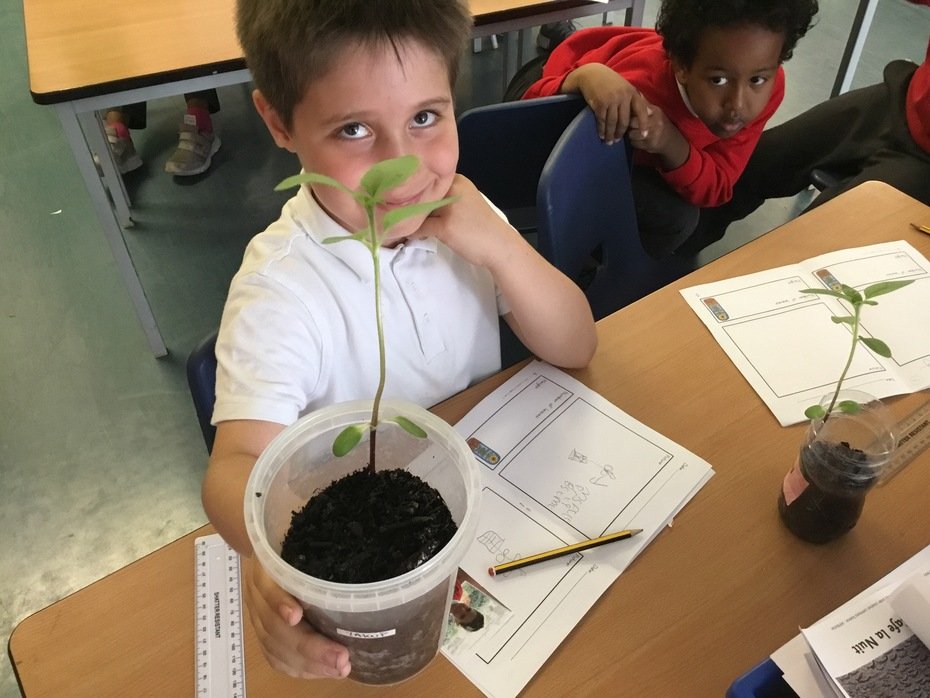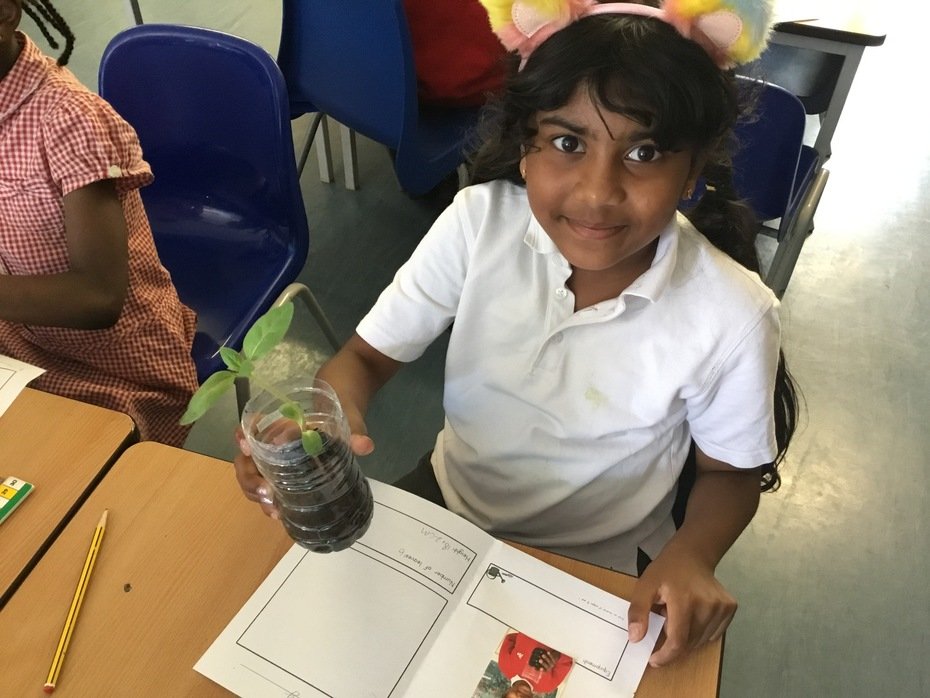 During Art week we learned about the famous painter, Vincent Van Gogh (who also liked painting sunflowers). We learned about his life and tried to paint using similar brush strokes as he did in his paintings.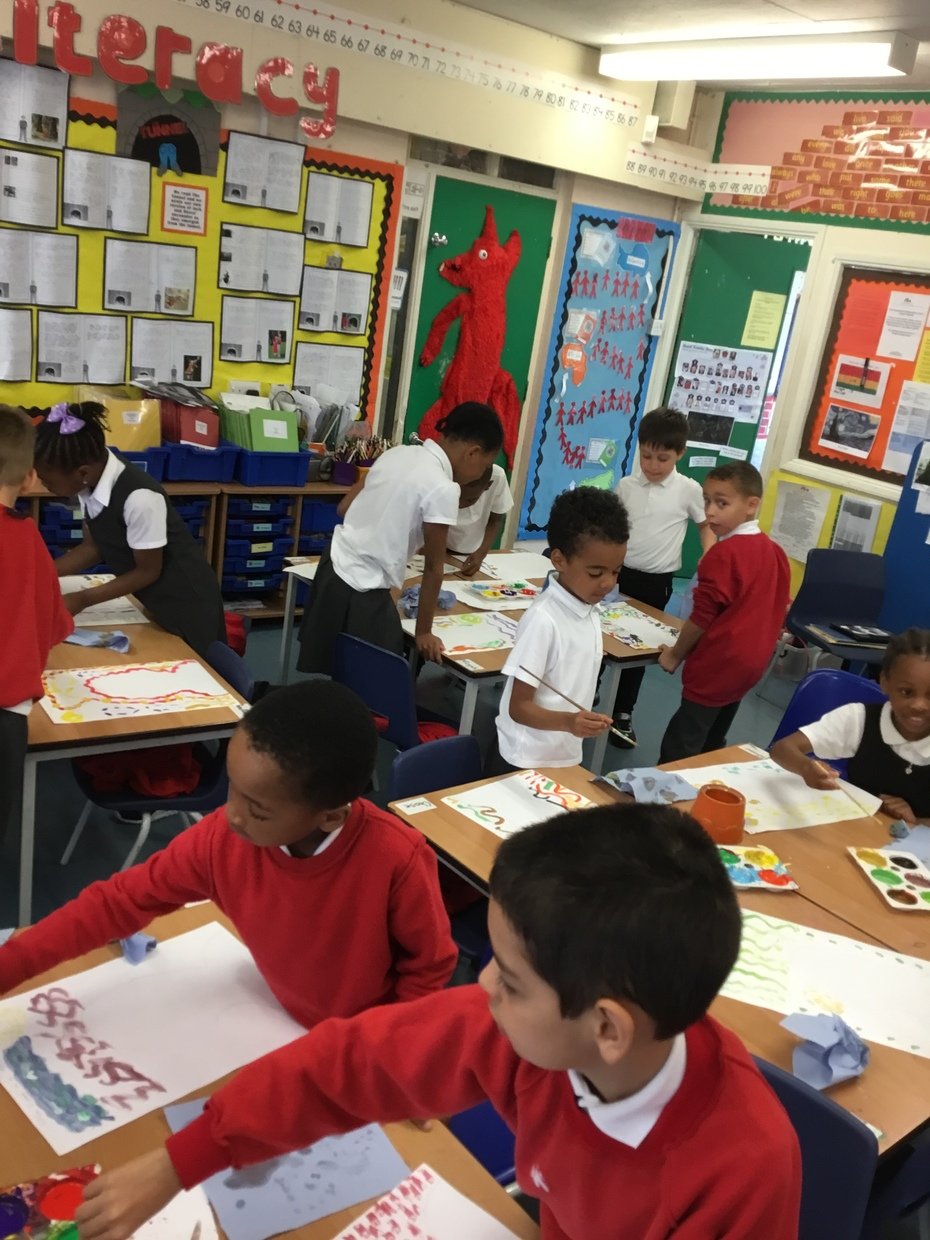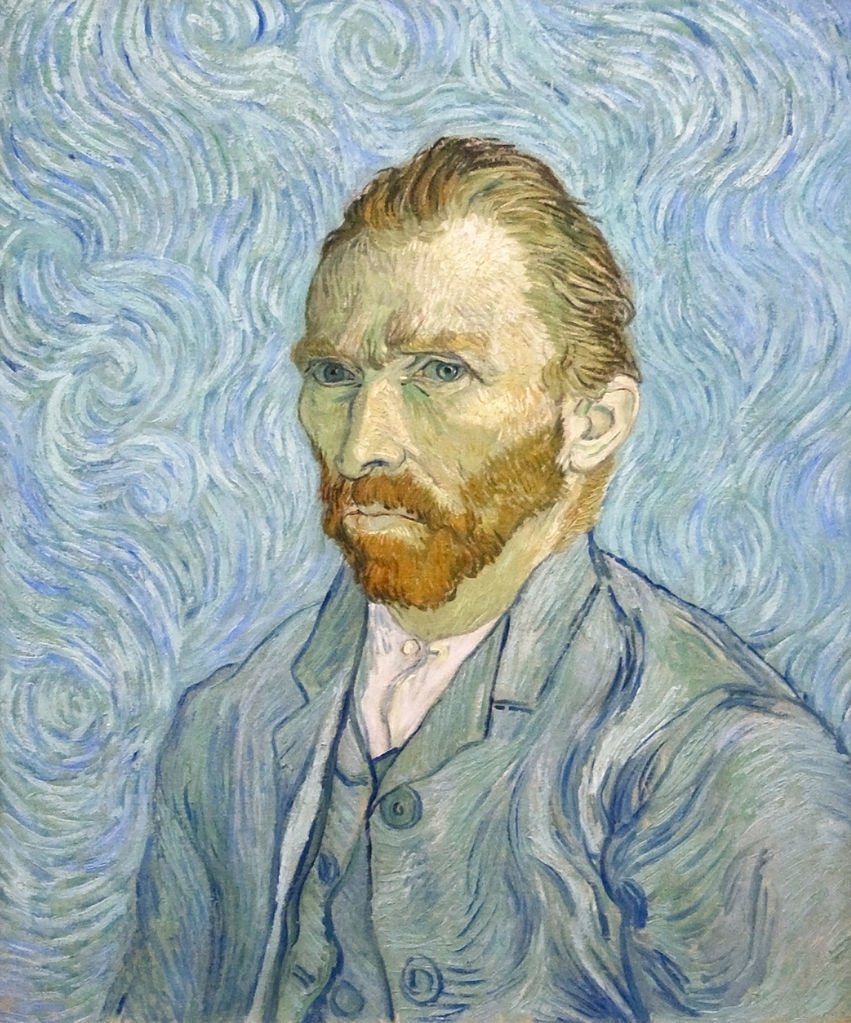 ---
Visiting Greenwich Park
g kodre (gkodre) on: Visiting Greenwich Park
On Wednesday 25th April Year 2 went to Greenwich Park!
Children were observing colourful trees, blooming flowers and were trying to recognize differences since our last visit in autumn. Children used an identification sheet to find flowers/plants around the park. From time to time we had to run for cover because of the April showers but we used that time to play under the evergreen trees.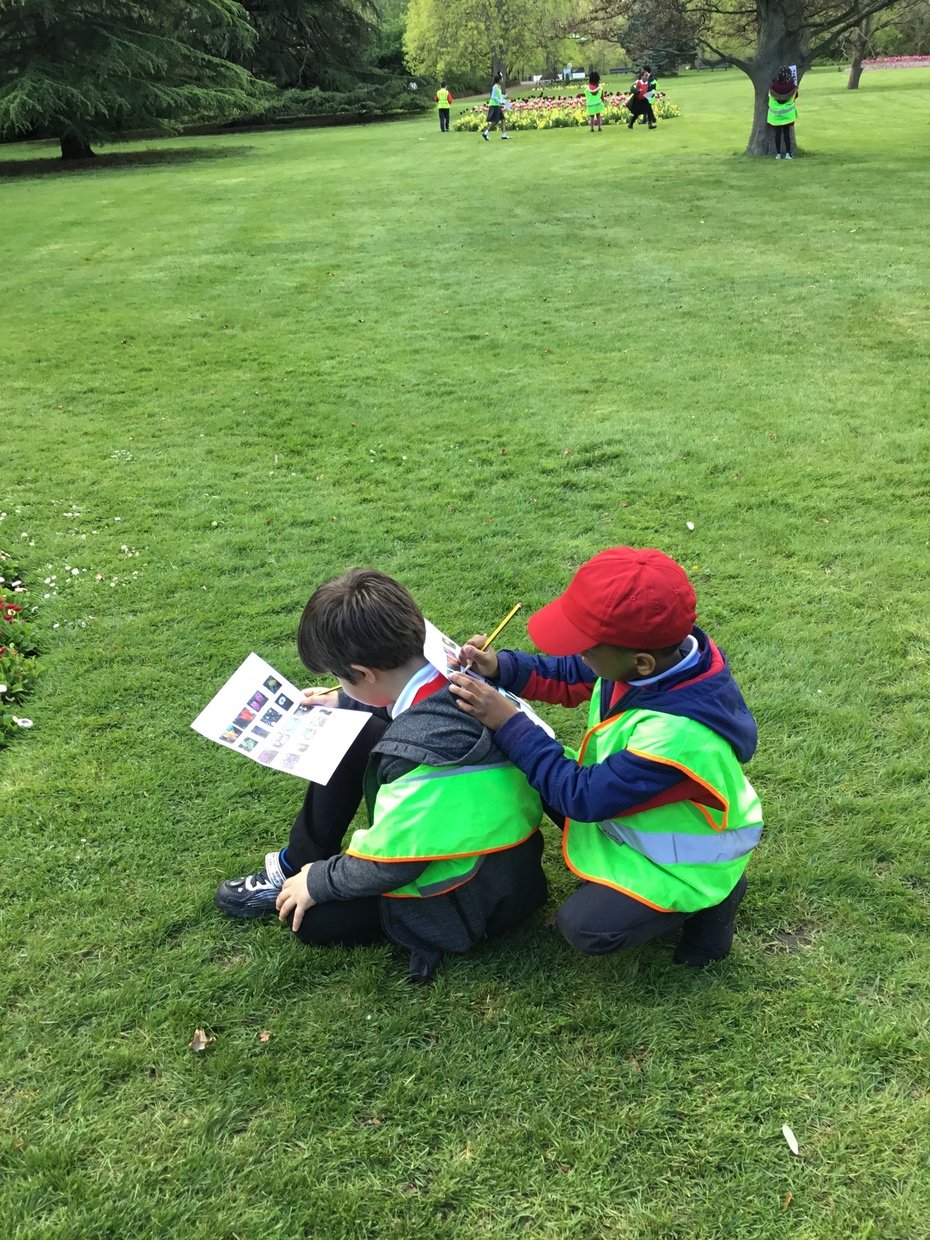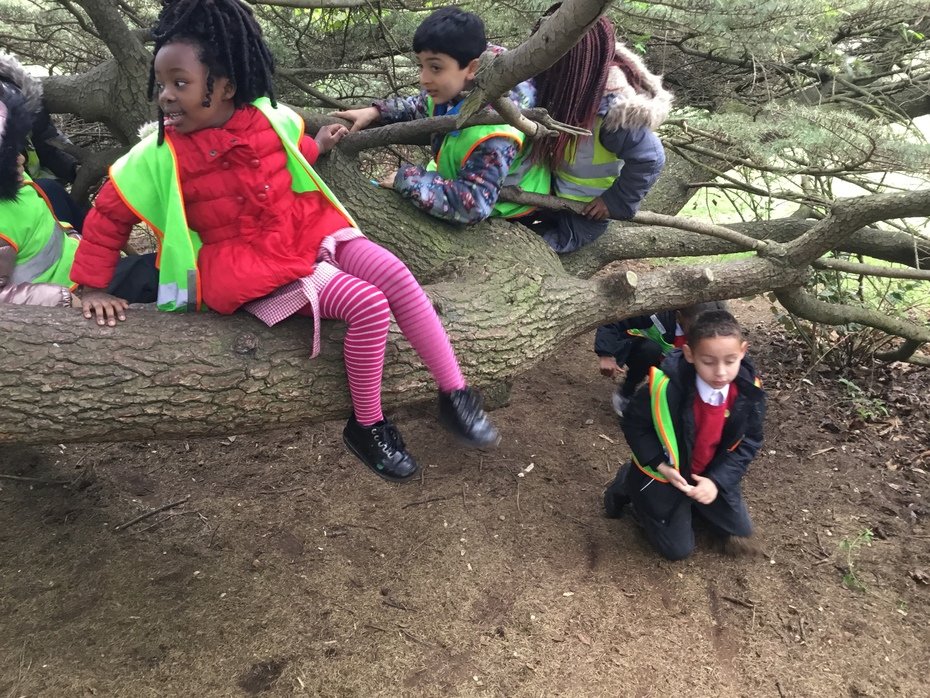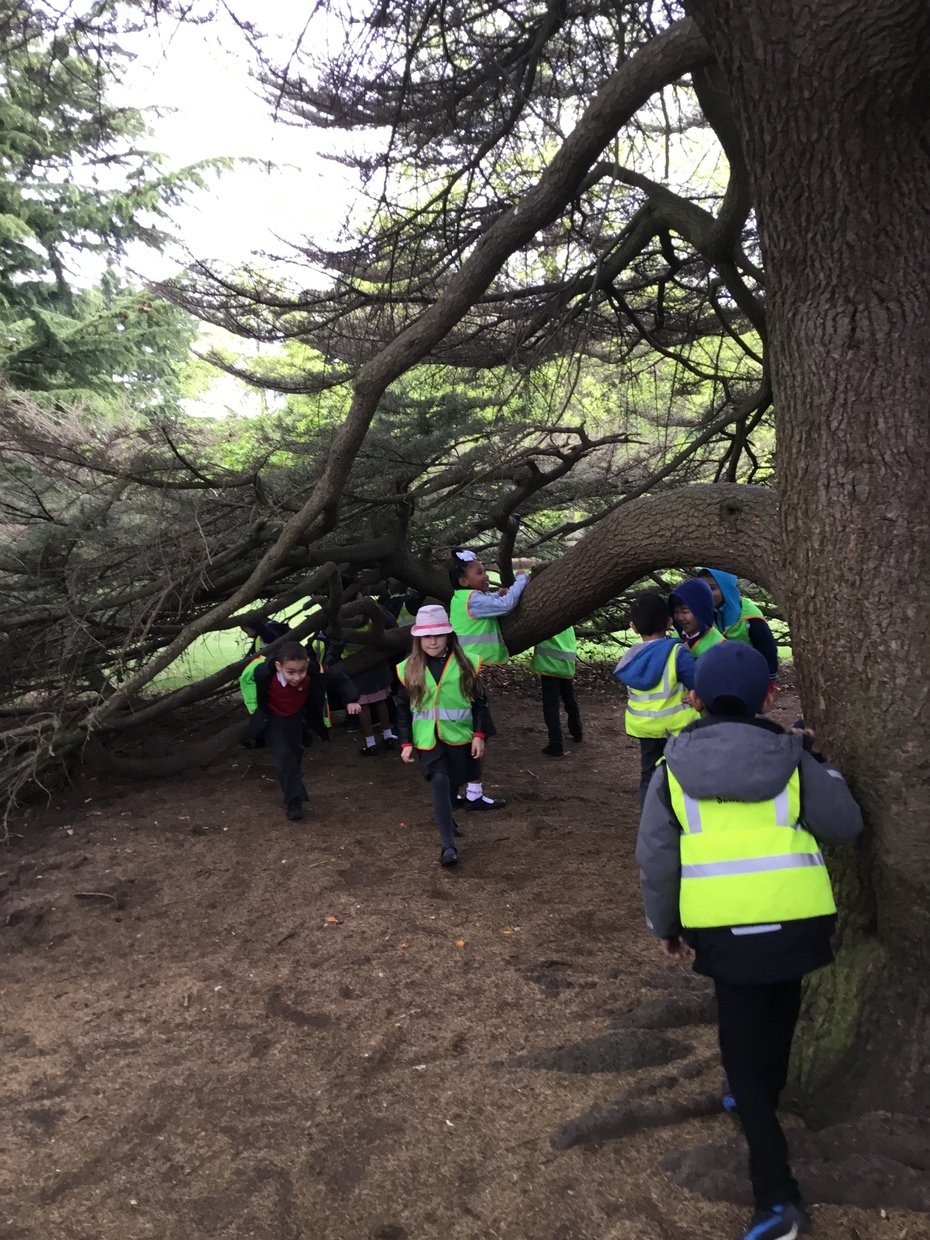 ---
The Fire of London
D Evans (devans) on: The Fire of London
During the Spring Term, Year 2 learnt all about 'The Great Fire of London'. Children were able to talk about how the Great Fire of London started and what contributed to it spreading so quickly. In our Design Technology lessons children made a replica of Pudding Lane from cardboard boxes. We researched what 17th Century houses would have looked like to make it as realistic as possible. We took 'Pudding Lane' outside to the playground and set it on fire (under controlled conditions!)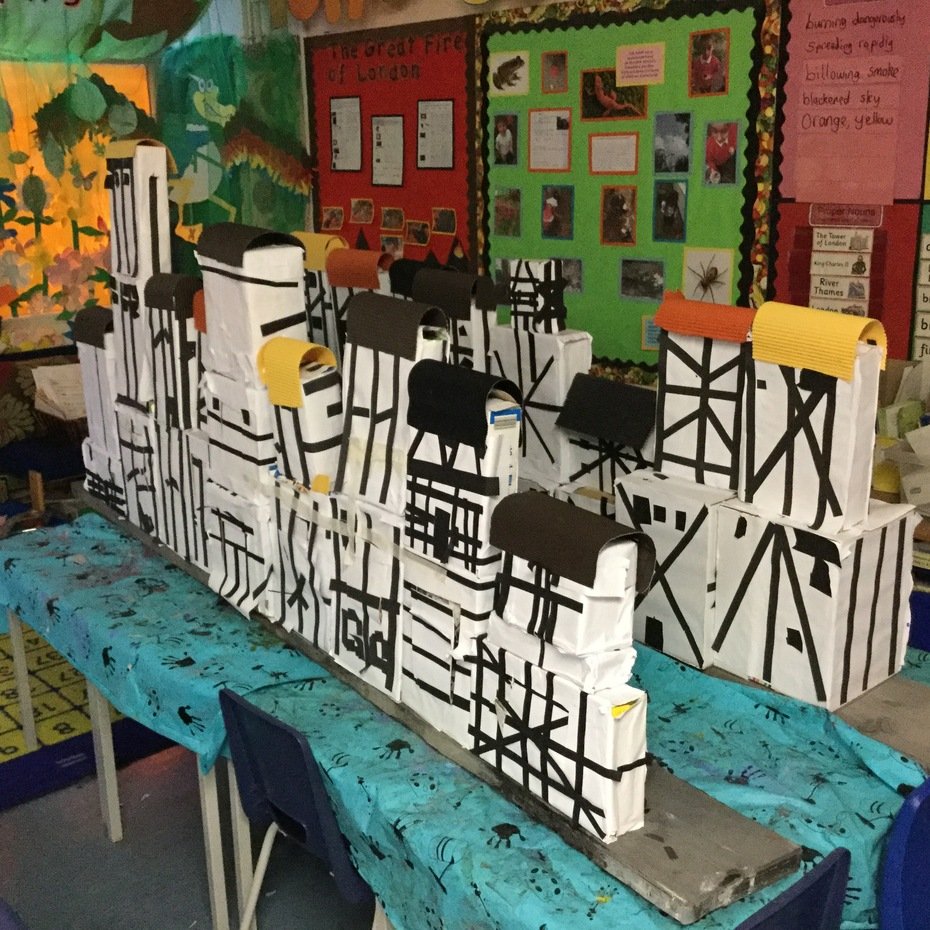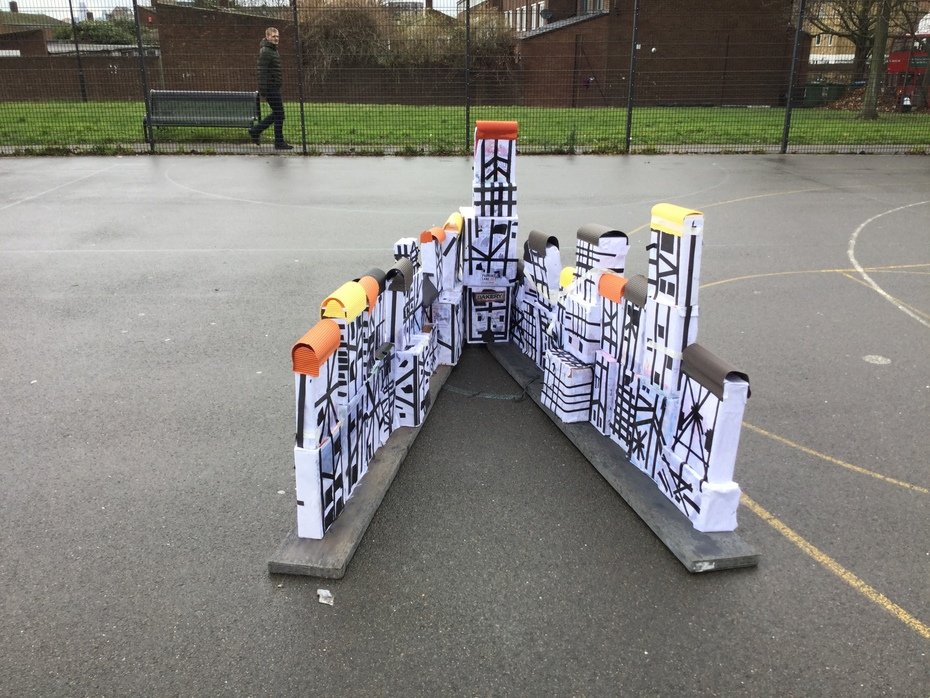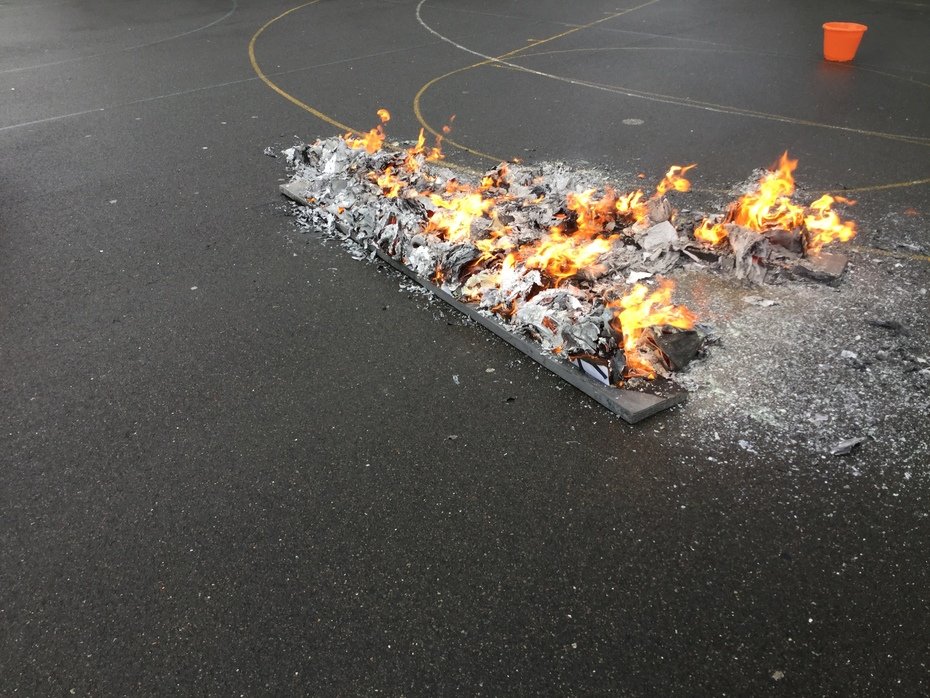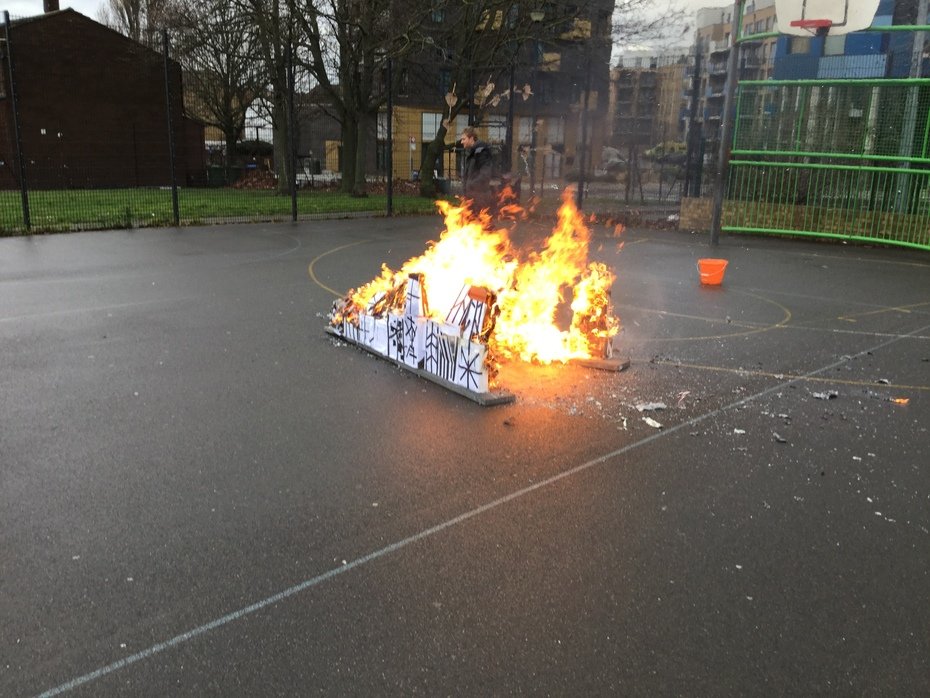 ---