Year 2
Welcome to Year Two's NEW Morden Mount Blog Page.
Here we will publish all the amazing things that your child does in school.
You can also visit and follow our NEW twitter feed.
Snorgh's Adventure
Posted: Jun 28, 2018 by: g kodre (gkodre) on: Best Snorgh's Adventure
On 15th June, Children in 2GK were writing a creative story about the Snorgh's next adventure with his new friend Sailor. As I promised I am posting 'The Snorgh's next adventure'. This time I picked Nathan's writing.
Well Done Nathan!!!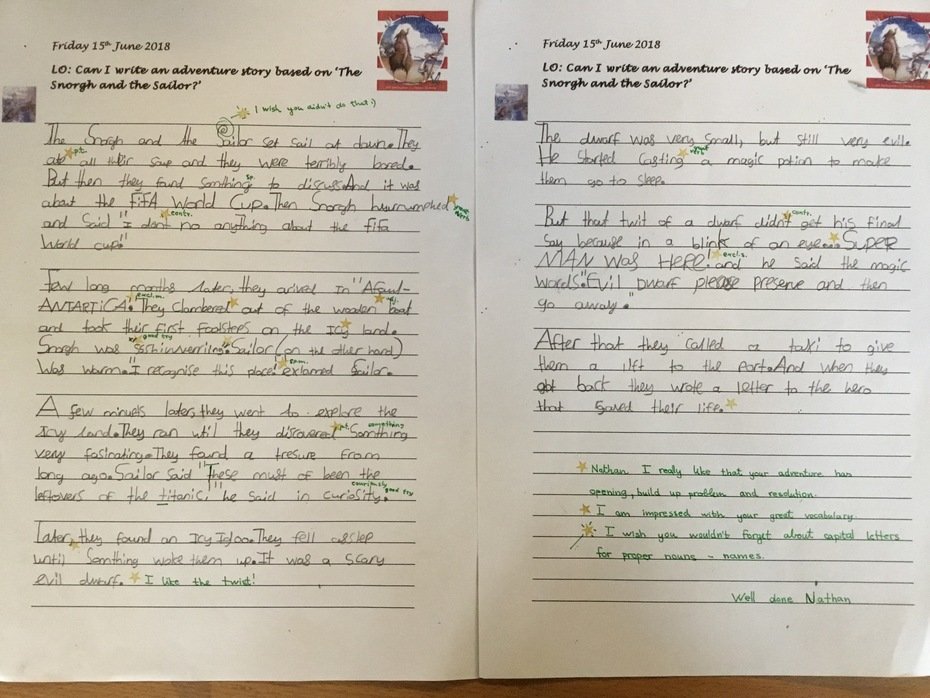 0 comments
No one commented yet.